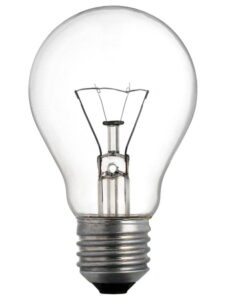 When a lightbulb in a fixture like a standard lamp burns out, the solution is simple: you put in a new bulb. As long as you make sure you match the wattage of the next bulb with the fixture, everything should be fine. (If bulbs are burning out frequently, however, you may have other problems that will require professional electrical assistance.)
When a recessed lightbulb burns out, you can also put in a new bulb—but you might discover that the light still isn't working. A recessed fixture can present a different challenge, because it's set into the ceiling and it isn't something you can just swap out with a new lamp. You may need to have an expert at indoor lighting in Amherst, NY fix the problem. Below we'll look at what might be wrong (aside from a standard burnt-out bulb).
Insulation problems
This is a specific issue for recessed lighting because they extend into the ceiling of a room rather than extend out from it. There are many benefits to this design, such as saving space and helping avoid additional heat loss. However, it does have one drawback, which is that it's possible for the insulation around the light that's necessary because it's set into drywall to interfere with it. Too much insulation is a problem because it will trap so much heat around the bulb that the bulb will burn out early. If you keep having bulbs burn out in a recessed fixture, it's possible that the recessed light is over-insulated from when it was first installed.
Bad wiring
This is a common problem for all types of light fixtures, but it's more difficult to access and correct in a recessed fixture. If the wiring behind the fixture loses its insulation, it will allow electrical shorts and arcing to occur. This will not only cause the fixture to fail, it can create major electrical fire hazards. Call an electrician immediately if you notice scorch marks on a recessed fixture or if you detect an acrid odor from it. Shut off the circuit to the recessed light at the electrical panel until help arrives.
Broken limit switch
The limit switch is part of the safety precautions for a recessed light. It monitors the area around the light for an increase in heat and shuts off the power if it overheats. The limit switch might become faulty, however, in which case it will shut off the light even when there is no problem.
General poor light installation
Many of the above problems can result due to a bad recessed lighting installation. Always have licensed electricians handle the installation of new indoor lighting, especially recessed lights. A recessed light requires special steps, and even minor mistakes can later cause the fixture to fail. At worst, the light will become a safety hazard. You can depend on our electricians to not only fix recessed lighting problems but offer long-term solutions to replace poor installations with better ones. 
Scherer Electric Is Western New York's Favorite Electrician! Call us 24/7—you'll always reach a real person.