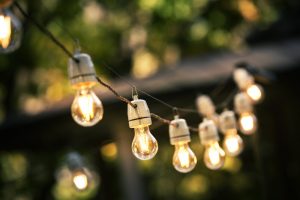 The end of the year is always a "Season of Lights," no matter which holidays you're celebrating. It's only natural as the weather turns colder and the night falls earlier that people want to feel brightness and cheer all around them, and this means festive lighting displays both indoors and outdoors.
We want you and your family to have a bright and wonderful winter holiday season. We also want you to be safe!
Our team of electricians in Orchard Park, NY and throughout Western New York have tips for ways to keep your house safe during the holidays, free from fire danger and electrical shortages.