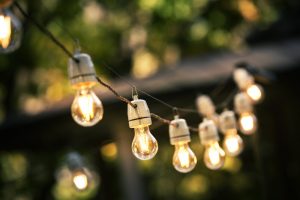 How long to you expect the light bulbs in your house to continue burning before you need to replace them? It depends on the light bulb type. The standard incandescent bulb can burn for around 900 hours and usually will need a replacement after a year, or even less. LED bulbs can go for far longer, lasting for several years before a replacement.
But when light bulbs seem to burn out at a rapid pace, regardless of type, it's a concern. Not only because you don't want to be putting in new light bulbs every month—which is costly and annoying—but because it may indicate troubles with your electrical system.
Our Clarence, NY electricians can help repair whatever is going wrong. Below are some of the possibilities for his light bulb dilemma, but please don't attempt to guess at the problem and fix it yourself. This can be dangerous! Call us instead and we'll be happy to resolve the issue safely and effectively.