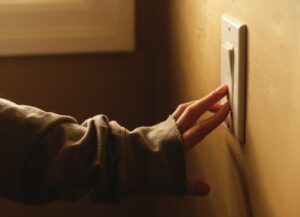 How long has your home had the same indoor lighting scheme? If it's more than ten or even twenty years, we recommend you consider an extensive retrofit for your indoor lighting in Orchard Park, NY. This is a job our skilled electricians can help you with, and there are many excellent reasons to do it. Below are some examples of how a lighting upgrade can make a big difference for your house.
Energy Savings
One of the biggest advantages of making a full upgrade to your indoor lighting is that you can switch out older incandescent and fluorescent bulbs and replace them with LED lighting. LED lights more efficiently convert electricity into light and lose far less to heat.
According to the US Department of Energy, incandescent lights use 75–80% less energy and can save a household around $75 per month. LED lights also last longer, with bulbs able to work for 11 years compared to three years for incandescent bulbs. There are numerous options for colored and brightness with LED lights, so you have an enormous number of options when it comes to upgrading indoor lighting with them.
Creating a Fresh Look for Less
Updating the lighting in your house can change the entire look of the interior. This "refreshing" of a home is similar to the goal people have for a major remodeling project—only it costs far less, takes less time to do, and will create little intrusion into your life while it's being done. Changing the lighting can remove harsh glares and give the house a more inviting and soothing charm. Working with lighting professionals can bring out entirely new facets to your indoor environment.
An Increased Value for Your Home
Here's another way that better lighting provides an economical shortcut to the same benefits as remodeling. Even if you are not currently considering selling your home, resale value is always something to keep in mind when you make changes. Improving lighting for an older house that looks tired, stale, and antiquated with attractive new fixtures (as well as LED lights!) can increase the value of your house on the market.
A Better Work-From-Home Area
If you're one of many people who have shifted to working from home more often, then you may have discovered the lighting in your house isn't quite up to the job. Changing the lighting for the house, especially for areas that have now become your home office, can make it easier for you to get work done.
Increased Safety for Older House Residents
Sometimes making upgrades to your home's interior lighting is an important safety requirement. People need more light to be able to see clearly when they age, and your older home lighting may not be enough. You can have updated lighting for aging-in-place that still beautifies the home. For example, kick-lighting along stairs is an excellent way to improve safety in a way that's also stylish.
Scherer Electric Is Western New York's Favorite Electrician! Call our licensed electricians today to discuss options for upgrading your home's indoor lighting.