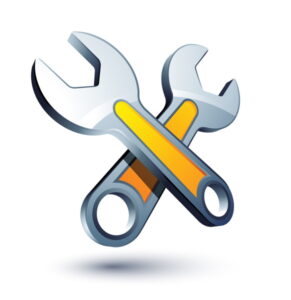 In a word: yes. Although you don't use your generator often (at least, we hope you don't need to rely on it often), you want to ensure that it will work when you need it to. After all, if you can't trust your backup generator, it doesn't serve much purpose!
The difficulty when it comes to generator maintenance is that people often let their generators slip from their minds. When you don't rely on an appliance on a regular basis, like your HVAC system, plumbing, and electrical system, it can get pushed to the back of your priority list. We wrote this blog to change that and get the maintenance moved to the front of that list. Allowing your generator to go without maintenance for several years can mean the generator won't rise to the occasion when the occasion arises.
Why Generators Require Maintenance
A generator is a powerful piece of electrical equipment with many mechanical parts. Even if those parts do not do any work, they can deteriorate. You know how if you don't run your vehicle for a couple of weeks, you may end up finding it has a dead battery the next time you try to turn it on? The same situation applies to the generator. Neglect can lead to failed components.
The Electrical Components
A key part of regular generator maintenance is checking on all the electrical connections and moving parts of the motors. These parts will suffer the most from lack of use over the years. During maintenance, our technicians test the motors and check all electrical connections. We'll lubricate moving parts that require it and clean the system so it can work without interference.
The Question of Fuel
What type of fuel does your generator run on? Natural gas is the best source, since it comes to the house from the municipal system and doesn't require delivery or storage. But you may require a propane or diesel-powered generator. For these generators, stale fuel is a major problem. You can't keep the same fuel in the generator for years at a time and expect the fuel to work when the generator needs it. Maintenance checks on the fuel supply and replaces it when it has gone stale.
How Often Do I Need Generator Maintenance?
We recommend an annual inspection and tune-up for your whole-house generator. Fall is the best season for the service, since it prepares the heater to manage cold and stormy conditions that often lead to power grid failures or downed power lines. However, summer also puts strain on the grid, and if you haven't had maintenance for several years, there's no time like the present. Additionally, we advise calling us for generator maintenance after you have had to rely on the generator for a significant period—the generator will need checks after working to ensure it's ready to go the next time you need it.
You can call us for generator maintenance in Depew, NY. Along with our regular service, we advise you turn on your generator every few months for about an hour to give it a test run and to help give it "exercise."
Scherer Electric Is Western New York's Favorite Electrician! Call us to arrange for maintenance for your generator or any repairs it may need.