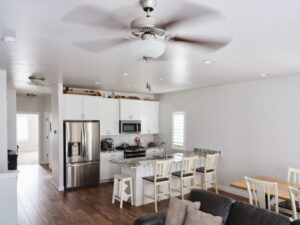 The idea of an "automated house" was once a common staple in science fiction (such as Ray Bradbury's "There Will Come Soft Rains," about an automated house that carries on long after its family has left). But home automation is now in the present and in many people's daily lives. Maybe you don't have robot servants scurrying around the house, but many of the systems in the home can now be connected through a single "smart" automation system.
To enjoy effective home automation, you'll need to have electricians in Clarence, NY install it. These are complex devices, and it takes skilled electricians to make them work the way homeowners want them to. Our team can help you find the right home automation and determine the parts of your home you want it to control.
If you're unsure about the value of installing home automation, we've listed five major benefits to consider.