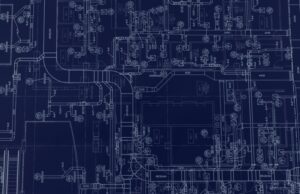 One important service you may need from an East Aurora, NY electrician is an electrical inspection (electrical audit) for a house. A professional electrician can give the house a clean bill of health, i.e. find out that the home meets the local electrical code requirements, or else determine what work is necessary to bring it up to code.
There are several situations where you may need to arrange for an electrical inspection. It's recommended whenever you are looking into purchasing a new home; you want to know if the electrical system needs extensive work or not. An inspection may be required by your insurer for home and fire insurance. If you're considering renovations or remodels to your house, an inspection will tell you if the current electrical system is capable of managing the changes or if you should arrange for upgrades to the system at the same time.
Finally, if you have concerns about the electrical system because of recent problems (such as electrical fires or extensive outages of fixtures and appliances) or you've learned about DIY work from a previous owner, an inspection will find out what's wrong.
The Basics of an Electrical Inspection
No two homes are alike, so no two electrical inspections are alike. However, there are some basics to expect from licensed electricians when they come to your home for the inspection.
Electricians are principally looking for code violations within the electrical system. The "code" differs from jurisdiction to jurisdiction; there is no single "national" code, but rather a national set of guidelines that each jurisdiction can choose to adopt or change. Our licensed electricians are familiar with all the code requirements in Western New York—they know exactly what to look for.
Some specifics of an inspection:
Does the home have the necessary electrical service to meet its needs? (This includes planning for any renovations, room additions, or expansions.)
Is the house properly grounded? Is it grounded at all?
Are there any circuits that are overloaded with excessive appliances or fixtures?
Is the current panel capable of handling the electrical load of the house? And is the panel correctly wired?
Is the panel out-of-date or a hazardous design? (One example is the notorious Federal Pacific Electrical Panel, which we find in many homes.)
Is the wiring in good condition and properly insulated? Is the wiring modern? (I.e. not aluminum, knob-or-tube, or other outdated type.)
Are all the outlets and switches undamaged and working? Are there GFCI and AFCI outlets in the recommended locations?
Are there any signs of "do-it-yourself" patchwork repairs from a previous owner or other types of unlicensed work?
When the electricians have finished with their full inspection of the electrical system, they can provide you a report. If the system requires repairs or upgrades, they'll inform you of them. Our electricians can handle any type of repair, replacement, or upgrade to residential electrical systems, so you can trust that they'll be able to handle whatever service is necessary to see your house meets the electrical code.
Scherer Electric is Western New York's Favorite Electrician! Arrange for an electrical inspection with our licensed electricians today.