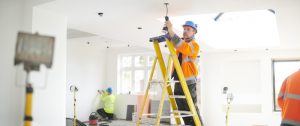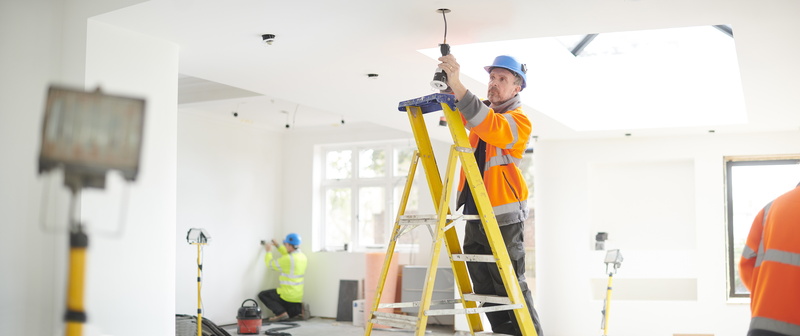 There has never been a time in history when more people have discovered the value of the home theatrical experience. And there's never been a time when the home theatrical experience can be greater than it is now. With the wide availability of large-screen 4K televisions, broadband streaming, immersive surround sound systems, and Hi-Def Blu-ray players, you can transform a living room or other room in your home into a premiere movie house—with no worries about paying for parking or some rando a few seats below you turning on their smartphone in the middle of the show.
We want you to enjoy the best Buffalo, NY home theater experience! But you may be a bit bewildered about where to start. You've got the great 4K monitor and the speaker system, maybe the receiver and the Blu-ray player and the streaming device … but this can all be overwhelming. How do you find the best way to wire up a great home theater system?
It's Actually Extremely Easy to Wire Up a Home Theater
If your home theater is a basic set-up—not so much a home theater as a nice television and some speakers—then you've probably already done the job. But if you're reading this, it's because you have something more ambitious that requires extensive work. You want to wire up several speakers around the room and don't want to worry about leaving wires all over the ground. You're interested in having ceiling speakers put in, and the monitor that's flush with the wall. Maybe you want to install a projection system for the biggest viewing area possible. This all seems like it's far too complicated to manage—but as we said, it's much easier than you imagine …
All you need to do is call us for home theater wiring services! We can make the process straightforward and have it done faster and better than if you made an attempt to do the work yourself. We can provide you with home theater wiring that will look beautiful and work exactly the way you want it.
We're experts at all type of home wiring, such as installing new lighting systems. We use this same skill to create a home theater system where all the wires are hidden in the floors and walls, the speakers are perfectly calibrated, and all the lighting needed for a perfect theatrical experience in your own home are installed. We'll work closely with you so that the results match your dream for a home theater.
General Writing and Electrical Upgrades
We can also handle necessary writing and power upgrades for the house that may be necessary for a quality theatrical experience. You don't want a home theater that trips the circuit breakers of the electrical panel when you try to use it! If you have an older house, we recommend an audit on the electrical system before putting in a powerful system like a home theater. These upgrades are one of our specialties.
Scherer Electric is Western New York's Favorite Electrician! You can rely on us for a wide range of services, from panel upgrades to wiring up your home theater. Call us to request an estimate today.