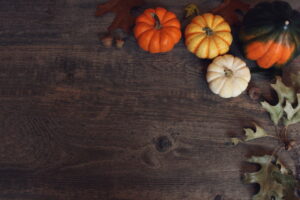 Halloween is more than a single night for trick-or-treating. It consumes the entire month of October, and no other holiday aside from Christmas is more focused on decorating with lights—and often candles. If you like to celebrate the October Country with lighting inside and outside your home, we want to ensure you enjoy the safest Halloween possible. It may be a spooky time of the year, but it should always be fun spooky, not actually dangerous!
Below we've put together several electrical safety tips from our licensed electricians.
Read the information on your lights, please
When you start purchasing light strands and chains of glowing pumpkins, you may grab them off the shelf or stuff them into your online shopping cart without paying attention to some important stats. You want to know the wattage of the lights so you don't overload a circuit. You also need to know if the lights are suitable for indoor or outdoor use. Putting lights outside your house that are meant for indoor use only can lead to serious electrical dangers.
Battery-powered LED lights are your friends!
We recommend you don't put real candles inside your jack-o-lanterns. Instead, purchase disposable LED tea lights or special flickering LED lights for decoration. They are inexpensive (usually coming in packs), don't risk problems with open flames, and give off little heat. You can also purchase strings of LED lights that run on batteries. We love these because you can put them almost anywhere without having to worry about plugging them in, and also because they won't put any dangerous overload onto your home's electrical system.
Watch out for nails and staples when hanging lights
We've seen this problem far too many times: when people hang their electrical lights, they accidentally hammer a nail through the wire strand or damage the strand using a staple gun. Breaking through the insulation of the cord wiring is a fast way to create an electrical fire or suffer from a high voltage shock. We recommend using temporary hooks to hang your lights, which is much safer.
Be cautious running lighting around doors
You have a long string of Halloween lights you want to run through multiple rooms. This often means stringing lights around doors. Be careful with this, because a closing door might damage the wire and the insulation, creating a hazard.
Use GFCI outlets
If possible, plug your lights into GFCI outlets (or into power strips plugged into GFCI outlets). These outlets will shut off power to stop high voltage shocks in case of accidents and can be true life-savers. If your home doesn't have GFCI outlets, we strongly advise calling us to install them.
Avoid tripping hazards from wires
You don't want the cables from Halloween lights laid across any place where they can create a tripping hazard. Or anywhere a baby or a pet may have access to the wire and try to chew on it. Pay the same amount of attention to extension cords: we recommend not using extension cords when possible.
If you want help with your home's electricity this season or you need electrical repair in Orchard Park, NY, we're the licensed pros to trust.
Scherer Electric Is Western New York's Favorite Electrician! Call for all your electrical work this Halloween season … or any season!