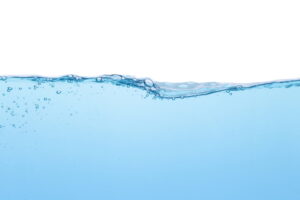 Although you can get some use out of your spa during many times of the year, the summer is when you'll enjoy relaxing in this luxurious oasis the most.
However, it's important to remember that spas, hot tubs, and jacuzzis are electrical devices. Like any electrical device, they may encounter wiring and other electrical problems and fail. If you need repairs for your spa, please don't try to do it yourself or let another amateur take on the job. Any major electrical work requires a professional electrician, and in the case of a spa, a mistake can create a serious risk of electric shock. (Think of a toaster getting knocked into a bathtub and you'll see why you don't want any errors.)
Fortunately, when you need spa repair in Buffalo, NY, you don't have to look far. Scherer Electric is not only Western New York's favorite electrician, we also handle hot tub, spa, and jacuzzi wiring. Below we're going to look at several common spa electrical issues that you may need our help for.
GFCI Tripping
You may already have GFCI outlets in your home and know something about them. Ground Fault Circuit Interrupters are designed to protect people from high voltage shocks, and they are installed in any location where electrocution through water is a possibility—and that definitely includes spas! The electrical code requires them for all outdoor outlets. If the GFCI outlet for your spa starts to regularly trip, it's a warning that something in the wiring for the spa is overwhelming the circuit. This calls for getting professionals to examine the spa.
Tripped Breakers
This is related to the GFCI outlets. Tripped breakers are a common issue for spas because of the large amount of electrical power they need to heat water. In fact, your spa may use more electricity when it runs than any other appliance for your house. The circuit breaker for the spa will trip if there's a voltage overload, an important safety feature (for the spa and the rest of the home). A single tripped breaker isn't a huge deal. A tripped breaker that keeps happening is a cause for concern and calling electricians.
Broken Heating Elements
Spas and hot tubs use electrical resistance heating to warm up the water: the electric current running through heating elements causes them to turn hot, and this heat then transfers to the water pumped through the spa. If you notice that your spa isn't getting warm enough (or isn't getting warm at all), a broken heating element may be at fault. First check on the thermostat to see that it's working. If this isn't the problem, you'll need professionals to either repair or replace the heating element.
Issues With the Pump and Motor
The other important electrical components for a spa are the pump and the motors that are responsible for circulating the water for heating as well as powering any jets. Like any electrical motor, the motors and pump can burn out. Leave all motor repairs to electricians.
Scherer Electric Is Western New York's Favorite Electrician! If you need wiring and other electrical work for your hot tub, spa, or jacuzzi, reach out to us.