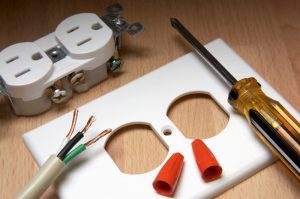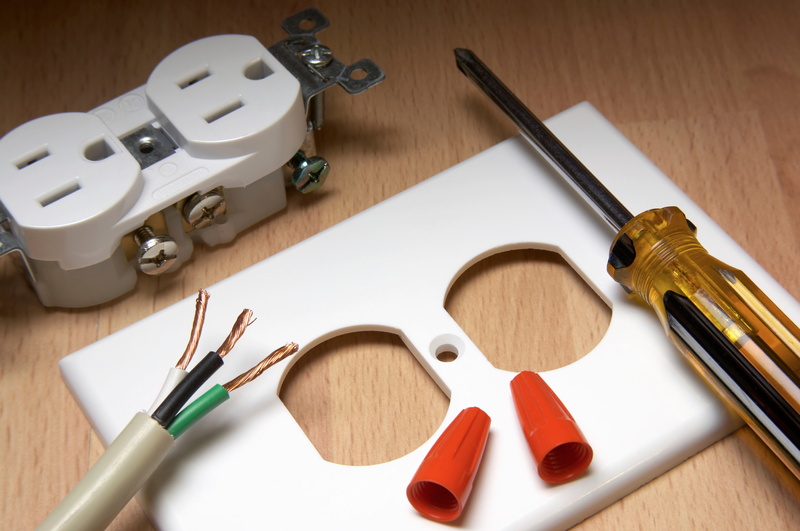 The title of this post is a bit redundant: it should be "Why You Should ONLY Hire Electricians." The reason is that any one who's an amateur electrician is not an electrician!
You can't have an amateur lawyer or an amateur doctor—when you say "lawyer" or "doctor," you mean someone who has a law degree or a medical degree and a license to practice. The same criteria applies to electricians. 
Unfortunately, homeowners often make the mistake of thinking an amateur who claims to be an electrician is someone they can trust with important work.
Hiring an amateur "electrician" to fix wiring for your house makes as much sense as hiring a "medical enthusiast" (or whatever title a bogus doctor uses) to handle your surgery. 
We hope this explanation has convinced you to only hire a (professional) electrician in Cheektowaga, NY. If you want to learn more about why to avoid amateurs (and that includes you) for electrical work, follow us below.
Training
To become a licensed electrician with state certification, someone must go through rigorous education and hands-on-work involving classes, tests, and on-the-job training.
The education continues after certification: electricians must keep up-to-date with new procedures and technology. They must understand the electrical code as applied to their area.
You can't expect an amateur to have any of this knowledge. Maybe a few have some of it, but they'll never have all of it—otherwise they'd have a license.
Bonded and Insured
It's a huge risk to hire anyone who isn't bonded and insured for electrical work. If the worker is injured on the site or causes damage to your home, you may be liable for covering the costs.
Bonded and insured electricians have insurance to cover compensation for injuries or damage, protecting you from liability. 
Safety
Electrical work can be extremely dangerous. And it's not only the work that's dangerous, it's the results of poorly done work.
This is where an amateur can put your house and family in serious jeopardy. Just a basic bad soldering job can create the risk of an electrical fire.
Amateurs often take shortcuts, use cheap materials, and generally do inferior work, and that all adds up to an unacceptable risk. Speaking of which…
Homeowner's Insurance
Your homeowner's insurance may be voided due to amateur electrical work. That means you may not have your claim paid in case of a house fire caused by slapdash amateur repairs or installations.
Licensed electricians do all work up to code. So for your safety and in case of damage to your home, only work with real electricians. 
Less Expensive
Amateurs get work by flashing around cheap prices, but they actually come with extremely steep hidden costs. We've already listed some of them, like voiding homeowner's insurance and forcing you to pay for on-site injuries.
There are many more ways amateur work will cost more in the long run than going with a pro who gets the job done right the first time. You won't have extra repairs from inferior workmanship, won't need to make early replacements because of mistakes, and you'll have a more efficient electrical system.
We could list more reasons, but we think this is enough to show you why electricians (i.e. professionals) are the only people to hire for electrical work.
Scherer Electric Is Western New York's Favorite Electrician! Call us whenever you need service from licensed electricians.