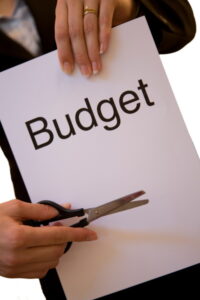 Do you have to brace yourself each time you receive your monthly electricity bill? The cost of electricity is increasing, but your high bill may be the fault of the ways you use electricity in the home or outdated fixtures and appliances.
There are several ways you can cut down on your monthly electricity bills. We can help with some of them: call us when you need an electrician in Buffalo, NY to give you advice on the best steps for an energy-saving home.
Install LED lights
This is one of the quickest ways to turn around high electrical costs in a home. If most of your home still uses standard incandescent bulbs, you're letting plenty of energy go to waste each time you turn on the lights. LED lights are much more energy efficient, since they lose less energy to heat.
The standard LED bulb is 80% more efficient than an incandescent bulb, and can last much longer: 11 years on average, compared to 3 years for incandescent. Our electricians can provide full LED updating services for both indoor and outdoor lighting.
Upgrade older appliances
We recommend putting in ENERGY STAR-certified appliances, which must meet special government requirements for energy conservation. You may have several large appliances (refrigerator, dishwasher, air conditioning system) that are long out of date and are putting a large drain on power.
Turn off ceiling fans in unused rooms
Ceiling fans are helpful in both hot and cold weather (just make sure you switch the rotation direction for cold weather). However, they don't change the temperature in a room, they only help make people who are in the room feel warmer or cooler. If you're running the fans in empty rooms, you're wasting energy.
Unplug more unused devices
It's common for people to leave most electrical appliances plugged in all the time now, assuming they aren't using any power when the device is off. But this isn't always true: many of these devices sit in standby mode and create phantom energy draws. We recommend unplugging devices where you can, such as game consoles and other video devices when you don't plan on using them for a stretch.
Use task lighting
Instead of turning on the main overhead lights in a room, use task lighting that focuses on what you're working on. This can be as basic as a desk lamp, but you can also look to our electricians for task lighting installation that's even more useful.
Schedule an electrical audit
If you want to make significant changes to an older house you suspect is wasting power, we advise calling us for an electrical audit. We will go over your electrical system and inspect the wires and the panel to see if you need upgrades. We are especially concerned about electrical panels: many homes have out-of-date panels that can pose serious electrical hazards if they are not replaced because they are not capable of handling modern electrical loads.
No matter your electrical needs, you can put your trust in our licensed electricians.
Scherer Electric is Western New York's Favorite Electrician! Call us for super-fast service.