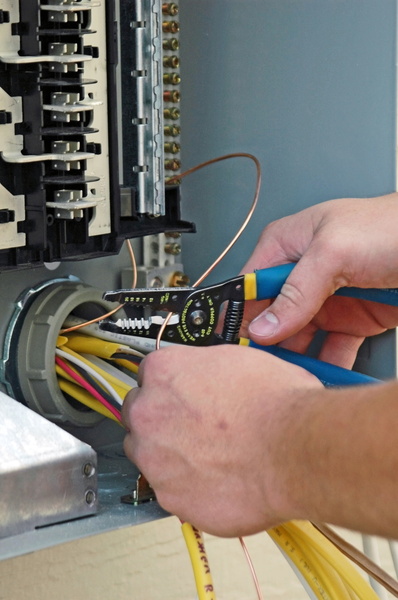 We watch out for the safety of our customers. Keeping electrical systems running without hazards for a house is an essential part of the job of any professional electrician. But our electricians in Orchard Park, NY have a special safety focus, which is replacing outdated electrical panels.
There are many older homes in Western New York which still have their original wiring and electrical panels. Those panels may have been fine decades ago, but they aren't right for modern electrical demands. And then there's the Federal Pacific electrical panel, which presents a significant fire danger for homes—and is found in far too many of them!
If you have a Federal Pacific electrical panel in your house, please schedule service with us as soon as possible to have it replaced.
The Federal Pacific Electrical Panel Problem
Electrical panels from Federal Pacific were installed into millions of homes over four decades, from the 1950s to the '90s. The panels seemed to operate safely at first, and an original investigation into the panels by the Consumer Product Safety Commission in 1983 found no major danger from them at the time. But the passage of time has shown that Federal Pacific Panels have a high risk of causing electrical fires when they get old enough, overheating easily from only a single short circuit. These panels cause between 2,000 and 3,000 fires each year, and home insurance companies have noticed the numerous claims they've received from homes with these panels in them.
This has created another problem with these panels aside from the electrical dangers. Many insurance companies won't provide home insurance coverage in a building that as a Federal Pacific electrical panel. Often, homeowners won't even know they have these panels until an insurance inspection locates them—and that leads to an unpleasant surprise.
Do You Have a Federal Pacific Electrical Panel?
You may if your home was built before 1990. However, it's easy to check. Look at the outside of the panel to see if it has Federal Pacific Electrical or FPE on it. If it does, call our technicians right away. The panel doesn't need an inspection. It needs to be replaced. An upgrade will not only see that you have a safer home, but it will also increase the electrical load for the house. Any panel that's more than twenty years old is a potential candidate for an upgrade, even if it isn't an FPE panel.
A panel upgrade is a straightforward job for our technicians. We can have the old panel removed quickly and a new one in its place with minimal interference in your life. And please leave the job to our licensed electricians. You can create even worse electrical hazards if you allow an amateur to do this work.
If you don't have an FPE panel, we recommend an electrical inspection for your home if it's been more than ten years. Our experts can find any outdated equipment or places where you can improve home safety and make the electrical system more reliable.
Scherer Electric is Western New York's Favorite Electrician! Schedule a vital electrical panel upgrade with us today.