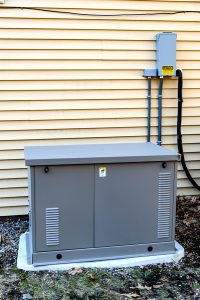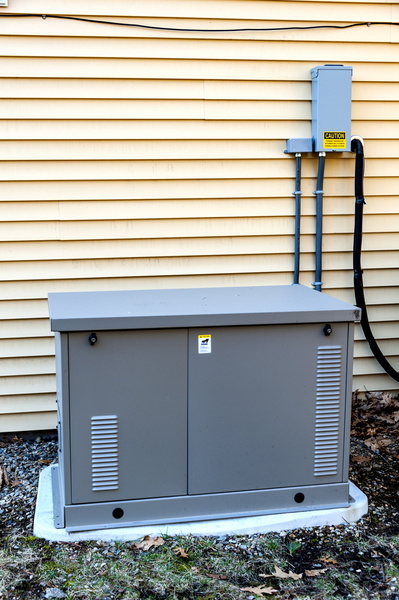 We encourage many of our customers in Western New York to invest in backup generators for their homes. Power outages are becoming more common, and full blackouts—which may last for several days—are not only inconvenient for homes, they can be dangerous as well. Homes are at the highest risk of losing power during storms and heatwaves, the periods when you most want to have reliable electrical power moving through your house.
If you want more convincing about why a backup generator in Buffalo, NY is a wise idea, below we've listed the best five reasons to call us about arranging for this service. We'll see you have the right generator for your specific needs and we'll have it installed and ready to go to work in only a short time.
#1 – A backup generator is better than a portable generator
If you have a portable generator as a way to power your house in case of a power loss, you don't have the protection or safety you may think you have. Aside from the inconvenience of dragging out the portable generator and hooking it up to the electrical system, these units cannot sustain a house through a multi-day blackout, consume greater amounts of fuel, and release unhealthy fumes indoors.
#2 – Protect family members who depend on powered medical equipment
If you have members of your household who require daily use of electrically powered medical equipment, a power loss to the house can turn potentially life-threatening. A backup generator gives you vital peace of mind that your family members will be safe.
#3 – Maintain comfort in your home
Because blackouts are most likely to occur during extreme weather events such as searing heatwaves that place stress on the grid or ice storms, losing the power necessary for your heating and air conditioning system is a major danger. And it's more than comfort—these temperature extremes can be life-threatening. A backup generator has the power to run your HVAC system and keep you safe and comfortable. 
#4 – Long running time
Some power outages last only a short time: the power company identifies a failed component like a downed line and fixes it. But a blackout can last for days because of the difficulty locating the causes of the power grid going down. A backup generator can run for days; in fact, if you have a natural gas-powered generator, you have an unlimited fuel supply to get you through the longest blackouts.
#5 – Peace of mind
This is the biggest benefit of all. It combines the other benefits into a package of security for yourself and your family, no matter the time of year. Even if you don't need to use your generator during the year, you'll enjoy the sense of peace that your house can weather whatever power disaster might strike.
Backup Generator Installation
We install many types of backup generators for our customers, which include automatic standby generators that turn themselves on in event of a power outage—which makes the benefits even greater. Call us today for more information about installing a generator for your house.
Scherer Electric Is Western New York's Favorite Electrician! Talk to us about your backup generator options and arrange for installation.