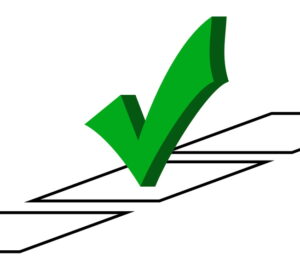 Western New York can suffer from long-term power outages and blackouts during the summer. This is a period when the strain on the electrical grid soars as people use air conditioning systems more. Unless a home has an electric water heater, the air conditioner is the appliance that consumes the most electricity.
As electricians in Amherst, NY with a long history in the area, we know plenty about electrical use in summer. We want to help you reduce your summer electrical consumption so you can help the grid stay healthy for everyone and avoid outages and blackouts.
Lowering Energy Use to Take Strain Off the Grid
There are many ways you can lower your electrical use, but these tips are ones that will most help with reducing the overall strain put on the electrical grid.
Understand how best to set the thermostat so you won't have to run the AC unnecessarily. Set the AC for a comfortable temperature before 4 p.m., but then raise it after that as the day cools down. Don't set the thermostat lower than 68°F.
Use window shades in your house during the afternoon to block out the heat of the midday sun.
At night, use as few lights as possible and make sure lights are shut off in rooms that don't need them. You can even use candles in the evening as a fun and atmospheric diversion from standard lighting.
Avoid using heat-generating appliances during the day, such as laundry machines and washing machines. This not only contributes to more heat in the house (and more energy put into the air conditioner) but it coincides with the peak time for many people using these appliances.
Rely on the "fan-only" mode on your air conditioner as much as possible. The air conditioner only uses around 750 watts per hour in this mode, rather than 3,500 watts per hour when it's cooling.
Replace Your Old Electrical Panel
This isn't an electricity reducing tip, but it's an excellent way to stop loss of electricity in your house. An aging electrical panel puts your home's entire electrical system in jeopardy and can even create fire hazards.
If your electrical panel is more than ten years old, call our electricians to examine it to see if a replacement is in order. We also advise calling us if you've experienced repeated circuit breakers tripping, which is a sign your home's electrical load is too much for the panel.
A Generator Can Be Your Best Guardian in Summer
You can't avoid all power outages, of course, no matter how careful you are about electrical use. You can't go to everyone's house and help them follow the same practices! This is why we strongly recommend you have a whole-house generator installed as a backup in case of both short and long-term power outages. A generator can carry your home along for days, especially if it runs from natural gas. Talk to our technicians about a generator installation for your house.
Scherer Electric Is Western New York's Favorite Electrician! Call us to schedule vital electrical services that will make this a problem-free summer for your house.