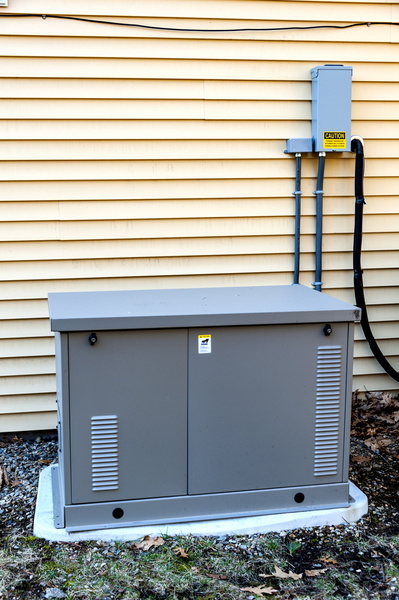 The fall means more than just a change in temperature and kids going back to school. The weather changes can often be severe, and in the past homeowners in Western New York have had to deal with extended power outages. These blackouts are often more than inconveniences—they can also be life-threatening for homes where people depend on powered medical equipment and during extremely cold weather.
You can take precautions against the dangers of power outages. But no preparation is better than having a whole-house generator installed for your home.
A Portable Generator Won't Do the Job
"But I have a portable generator in case this happens!" Unfortunately, this isn't an adequate response to a full power outage. A portable generator is a useful device to keep in a car for emergencies or for camping. But this isn't a kind of generator you can connect into the electrical system of your house to power the lights, the HVAC system, the refrigerator, and other vital appliances and devices. Portable generators can also be hazardous when used indoors because of the exhaust they create. Finally, they're not convenient. You need (and deserve) something much better.
The Whole-House Standby Generator
The best method to provide partial or full electrical power to your household in case of an extended outage is a whole-house standby generator. This type of generator is a permanent installation placed on a slab outside your home (similar to the condenser of an air conditioner). The generator is wired directly into the house through the electrical panel. When activated, the generator cuts off the house's electrical system from the municipal grid, then uses a separate fuel source (natural gas, liquid propane) to create an electrical voltage that's sent into the home. The generator must be specially sized to match specific energy requirements—and to see that it doesn't short out any systems.
You can choose to have an automatic standby generator installed, which activates on its own whenever the power fails. This adds extra safety and convenience.
If You Already Have a Whole-House Generator…
That's great! But you can't simply leave the generator alone season after season and expect it to swing into action the moment you need it. A generator can turn unreliable over time unless it receives attention: motors become dusty and lose lubrication, electrical connections corrode, the battery fails, capacitors die, the fuel supply becomes stale. An unreliable generator cancels out the point of a generator—having a backup in case of an emergency.
We recommend you call our licensed electricians to schedule service for your generator system before heading any deeper into fall. Our technicians will give the system a complete inspection and tune-up, then test it to ensure it's in prime condition. We'll leave you with the peace of mind that a generator is supposed to create.
We have served the Buffalo and Niagara Falls Area since 1995, and you can trust us with your whole-house generator in Buffalo, NY. We back up all our work with a 100% satisfaction guarantee.
Scherer Electric is Western New York's Favorite Electrician! Schedule service for your generator or installation of a new one.